About Us
Hometown Sports has been in business since 2005 and we are part of a Nationwide Buying Group and cwe offer you great prices with personalized service. We have the quickest turn around times in the industry.
We can turn custom uniforms in as little as 5-7 business days. Call us for details.
About the Owner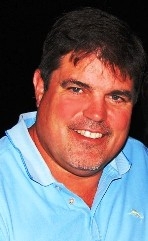 Joe Monahan, Owner
I am a Married Father of 4. I coached my kids in several sports while they were growing up. My passion for sports and the ability to use sports as a vehicle to prepare my kids others for the game of life led me to coaching and volunteering in our community. Ultimately it led me to this business.
I purchased Hometown Sports in 2011 because of the companies tremendous commitment to local and regional youth and high school programs.
Personally I have served on Youth Sports Boards for 15 years and Coached Youth and High School sports for over 25 years. I had all too many frustrating experiences ordering Uniforms and Equipment for the Youth Sports Programs in my community and had other bad experiences as a High School Baseball Coach.
Joining the team at Hometown Sports and eventually purchasing the company has allowed us to build company that makes the customers job easy.
So no matter what your role is… a Coach, a Board Member, a Parent or Volunteer I have been in your shoes and we designed our company to make your job easy!